December 19,2017
Press Contact:
202-224-4515, Katie Niederee and Julia Lawless
Hatch: "This is a Great Day for America"
Utah Senator Speaks at Press Conference Promoting Historic Tax Overhaul
"This is a great day for America because we're going to pass a pro-growth, pro-American bill that literally everyone should support," Hatch said at the press conference. "It will do this country an awful lot of good and what's really important is it just shows what we're about and what we're trying to do. I just want to compliment our leadership for the leadership they've provided right up until today."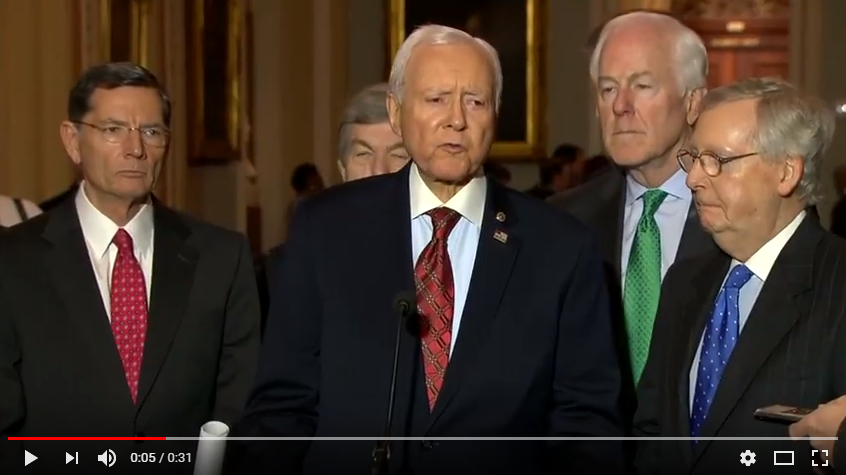 CLICK HERE to watch Hatch talk pro-growth tax reform
For more information about H.R. 1, visit finance.senate.gov/taxreform.
###
---
---
Next Article
Previous Article