November 20,2017
Press Contact:
202-224-4515, Katie Niederee and Julia Lawless
Regular Order: 23.5 Hours Over Four Days, 350+ Amendments Filed
Finance Committee Rigorously Vets, Deliberates on Senate Tax Reform Package
Senate Finance Committee Chairman Orrin Hatch (R-Utah) is committed to producing a comprehensive, pro-growth tax reform package through regular order. Last week, the Finance Committee considered the Tax Cuts and Jobs Act, a tax overhaul plan that will save a typical American family nearly $2,200. Committee members on both sides of the aisle had the opportunity to ask questions about the proposal and offer amendments.
Here's a breakdown:
The markup lasted 23 hours and 34 minutes over the course of four days.

Of the more than 350 amendments filed, 69 were considered in committee.

An additional 35 amendments, offered by both Democrats and Republicans, were included in the chairman's modified mark.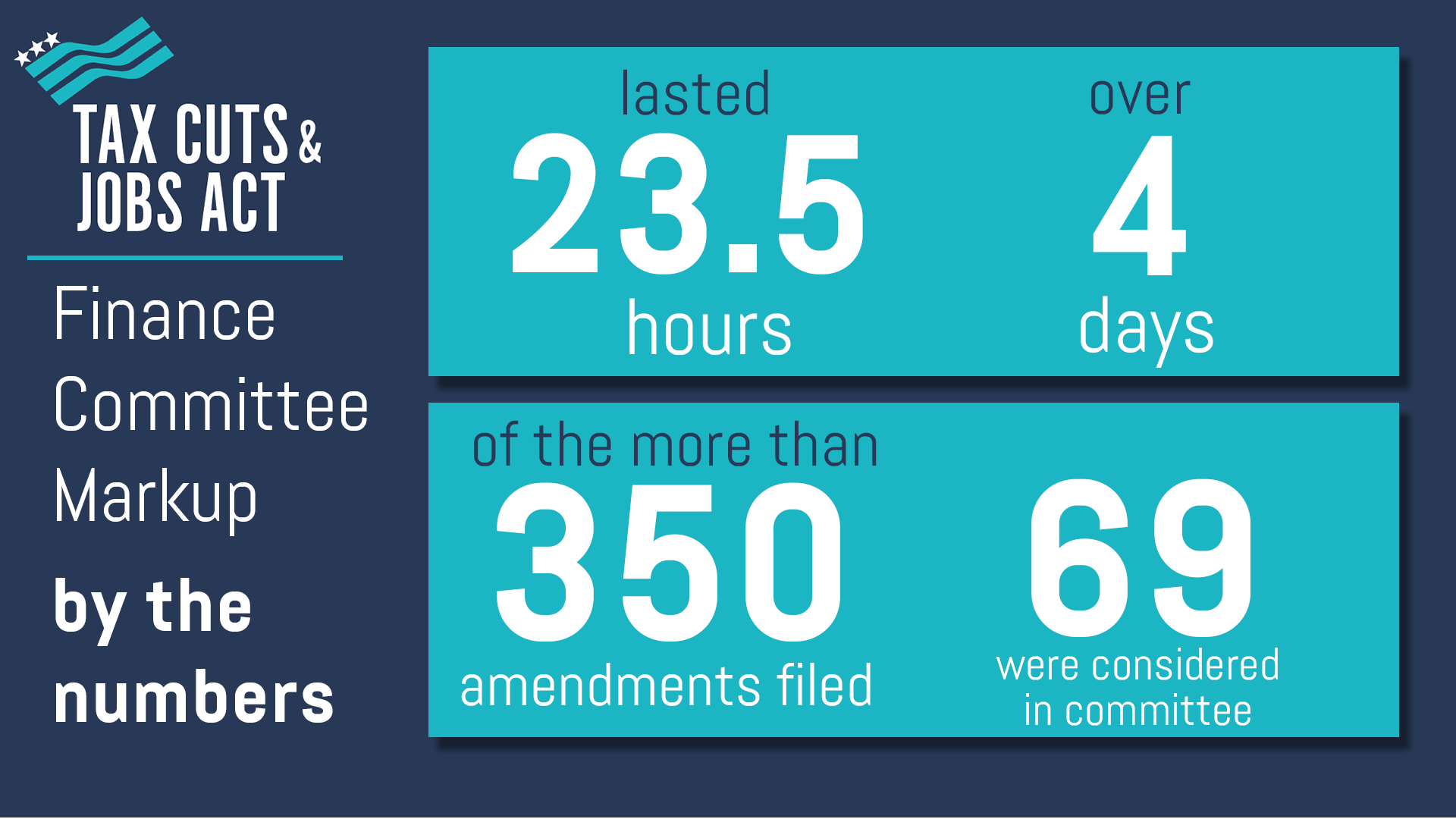 Background:
Since Hatch became chairman in 2011, the committee has held more than 70 hearings focused on reforming the nation's broken tax code and has made numerous bipartisan efforts, including drafting option papers and forming working groups, to find consensus on tax reform. For more information about the Finance Committee's history in the tax space, click here.
###
---
---
Next Article
Previous Article