September 07,2017
Press Contact:
Katie Niederee, Julia Lawless (202) 224-4515
Tax Talk Top 10
Senate Finance Committee's Fact Sheets Highlight the Need for Tax Reform
The time to reform the broken tax code is now. A pro-growth tax plan will move the U.S. economy forward, helping to produce jobs and bigger paychecks for the American people, and allowing them to keep more of their hard-earned incomes.
Congress and the administration are working to unite behind a plan that will provide responsible tax relief for the middle class, bring down tax rates across the board, and enhance America's competitiveness around the globe.
Here's the Senate Finance Committee's top 10 fact sheets on the need for comprehensive tax reform:
For more information, visit the Senate Finance Committee's website at finance.senate.gov/taxreform.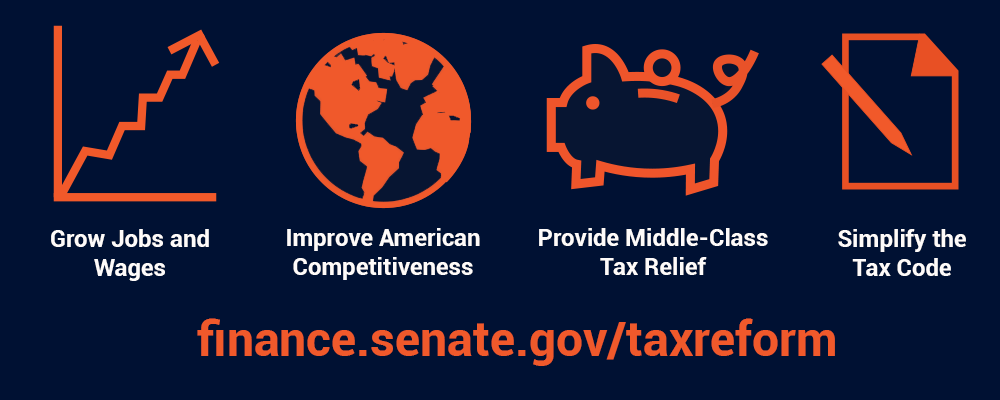 ---
---
Next Article
Previous Article