September 13,2017
Press Contact:
Katie Niederee, Julia Lawless 202-224-4515
Tax Talk: What They're Saying
Senate Finance Committee Republicans Committed to Advancing Pro-Growth Tax Reform in Congress
The U.S. tax code is broken. That's why Congress and the administration are working to create a tax system for individuals that is simpler, fairer and will deliver much-needed relief to middle-class families. Tomorrow, the Senate Finance Committee will take a fresh look at how we can improve the nation's tax system to make it work better for American individuals and families. And, while members from both sides of the aisle have indicated a shared interest to overhaul the nation's tax code, Republicans on the Senate Finance Committee have been laser focused on advancing real reforms that will increase opportunities for all Americans.
Here's a look at what they are saying:
Middle-Class Tax Relief
More Jobs, Higher Wages, & Increased Economic Growth
Better Opportunities For American Businesses To Compete
A Simplified Tax Code
For more information, visit the Senate Finance Committee's website at finance.senate.gov/taxreform.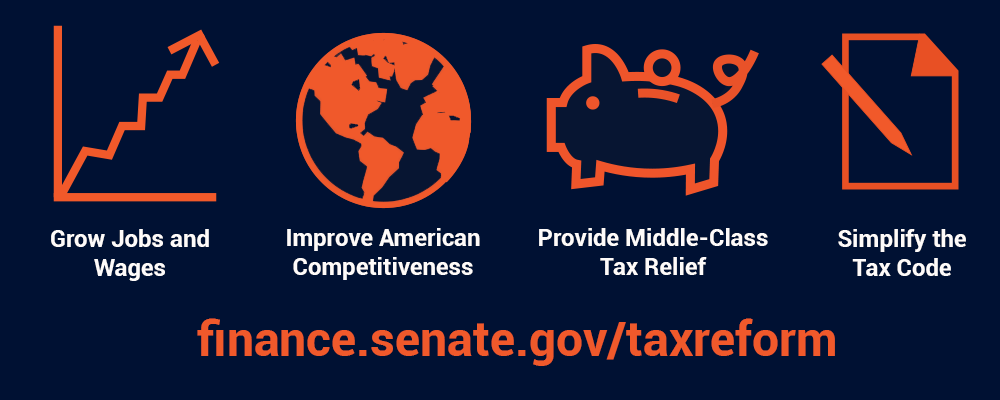 ###
---
---
Next Article
Previous Article