February 24,2016
Press Contact:
Aaron Fobes, Julia Lawless (202)224-4515
With President's Signature, Customs Legislation Becomes Law
Bipartisan Bill Caps Ambitious Finance Committee Trade Agenda

After years in the making, legislation is now in place to modernize U.S. Customs and Border Protection (CBP) and provide job creators and manufactures with effective tools to meet the needs of the 21stcentury economy.

In fact, The Trade Facilitation and Trade Enforcement Act, H.R. 644, implements the largest legislative reform in customs and enforcement policy in nearly 20 years.

The result? More effective tools to strengthen trade enforcement at the border and facilitate the efficient movement of legitimate trade and travel, allowing U.S. job creators, workers, and farmers to compete and thrive in the global marketplace.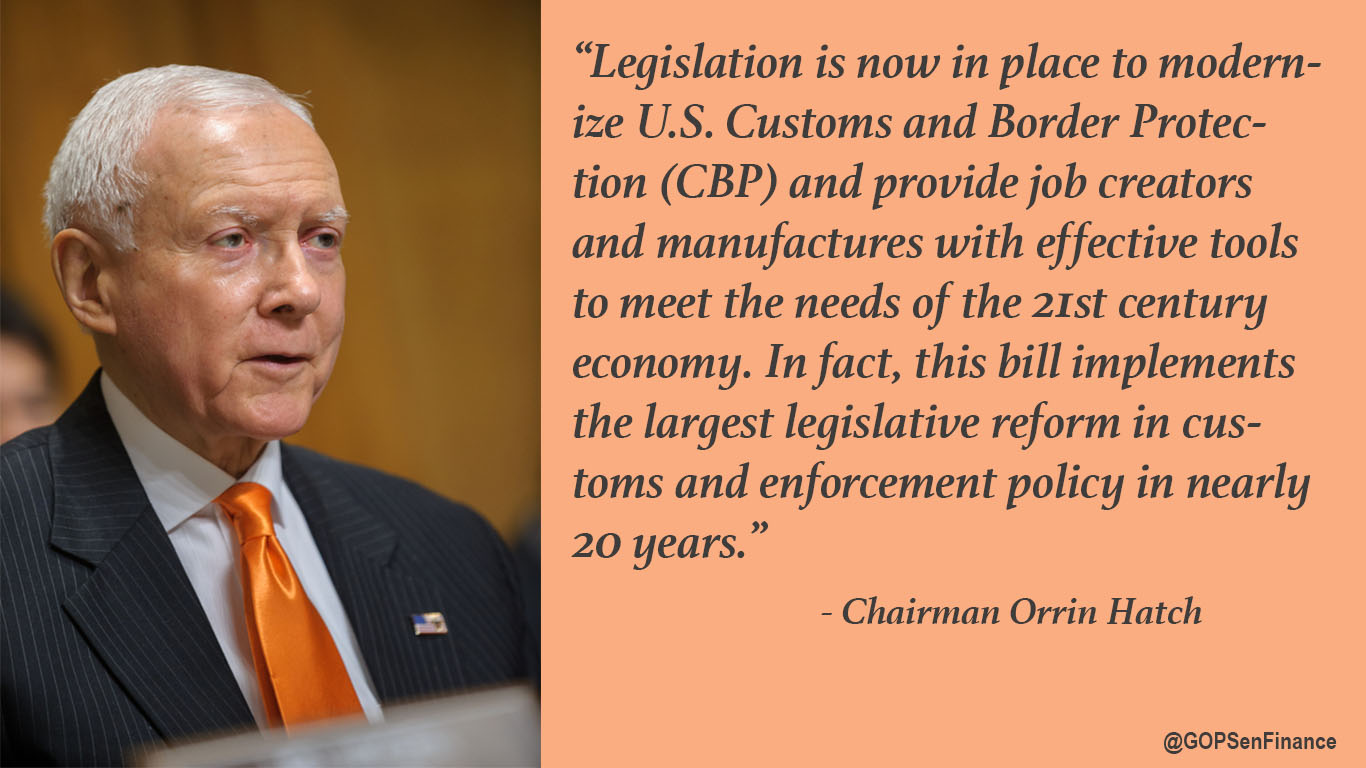 Today, Senate Finance Committee Chairman Orrin Hatch (R-Utah) joined President Obama at the White House in the signing of the Customs bill. The bipartisan bill marks the fourth major trade bill advanced through Congress and signed into law under Hatch's leadership in the 114th Congress, capping an ambitious, pro-growth trade agenda on the Finance Committee over the past 14 months.

###
---
---
Next Article
Previous Article