June 10,2022
Crapo Statement on Painful, Historically High Inflation
With risk of recession looming, more spending, higher taxes must be rejected
Washington, D.C.--U.S. Senator for Idaho Mike Crapo, Ranking Member of the Senate Finance Committee, issued the following statement after the Consumer Price Index (CPI) release showed inflation surging higher than expected at 8.6 percent year over year in May.
"Inflation remains painfully high, gas prices have been setting all-time highs and families are choosing to cut everyday expenses to make ends meet. The nonpartisan Congressional Budget Office says rampant inflation and rising interest rates will continue to fuel deficits and crowd out other fiscal priorities. In the face of growing risks of recession and stagflation, notions of increasing taxes or massive new spending bills must be rejected."
At a U.S. Senate Finance Committee hearing this week with U.S. Department of the Treasury Secretary Janet Yellen, Ranking Member Crapo highlighted the harm that inflation and high gas prices are inflicting on American families and cautioned against proposals that could worsen inflation.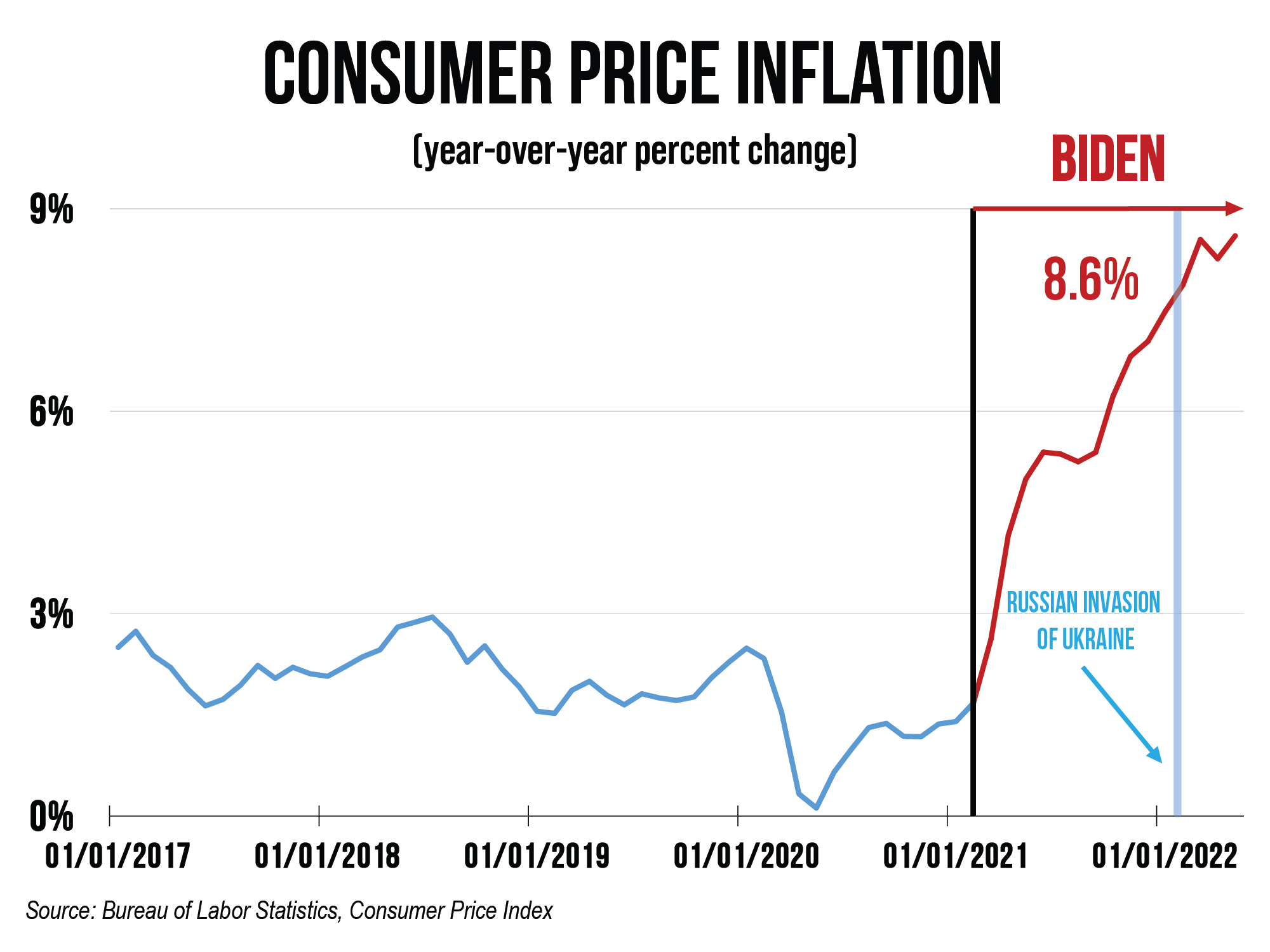 ---
---
Next Article
Previous Article